TW Womer & Associates
Our Expertise
Let us increase you production rates through improved screw design by applying state of the art barrier screw technology along with improved dynamic mixing abilities. Tim has many screw design patents for various types of barrier screw geometries and various mixer design patents for increased throughput rates and improved distributive or dispersionary mixing.
Screw design
Extrusion
Injection
Blow Molding
Plastic and Rubber Processing
Single Screw Extrusion
Pipe
Sheet
Profile / tubing
Blown film / cast film
Pelletizing / Compounding
Fiber
Injection Molding
Plasticization Improvement
Better recovery times
Lower melt temperatures
Improved Mixing
Blow Molding
Improved cycle times
Lower melt temperatures
Better melt stability
Die Design and Evaluation
Blow molding
Sheet
Profile
Expert Witnessing
Product liability
Machine design
Patent review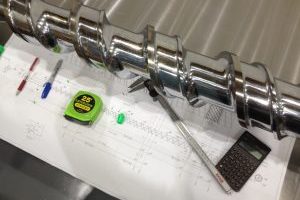 In-House Training
TWWomer and Associates offers in-house training pertaining to extrusion, injection molding and blow molding. We critique the in-house seminars to each companies own area of processing and specifically to the company's requirements. We bring over 35 years of practical and theoretical experience, so that we can relate with the senior process and design engineers but also, with the operators on the production floor and maintenance team who must keep the equipment running on a daily basis.
The seminars can be presented as ½ day session or 3 day seminar covering the following topics:
Basic screw design and processing
Sheet processing and heat transfer design
Basics of Practical Rheology
Equipment Maintenance
Screw and barrel measurement for wear
Heat transfer Roll design and cooling capacity
Gearbox quality
Hydraulic evaluations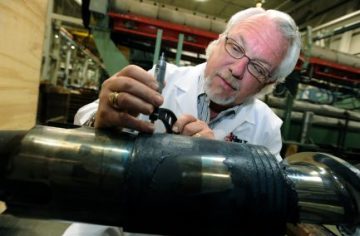 Equipment Sizing & Evaluation
Let TWWomer and Associates help to properly size your new equipment purchases so that you don't over size the equipment that will fill your needs. We can help in sizing everything from the railcar to the downstream cooling equipment.
TWWomer and Associates can evaluate your existing equipment, help determine if your present equipment can be refurbished to as new condition, help in obtaining estimates to do the repairs, help in overseeing the repairs, and inspect the components at the vendors' locations before they are shipped to your plant.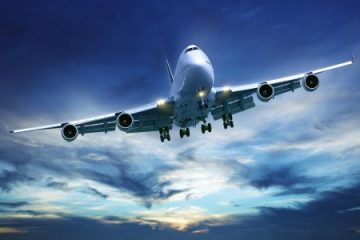 International Travel
Tim has traveled internationally for over the past 20 years, meeting with customers, giving technical presentations at conferences and working tradeshows as the top technical advisor for the companies that he has worked for in the past. Tim has traveled throughout North and South America, Europe and all over Asia, such as Japan, China, Thailand, and India on numerous occasions.
If your company is a multi-national company, then TWWomer and Associates can help you throughout the world in any technical or practical applications.